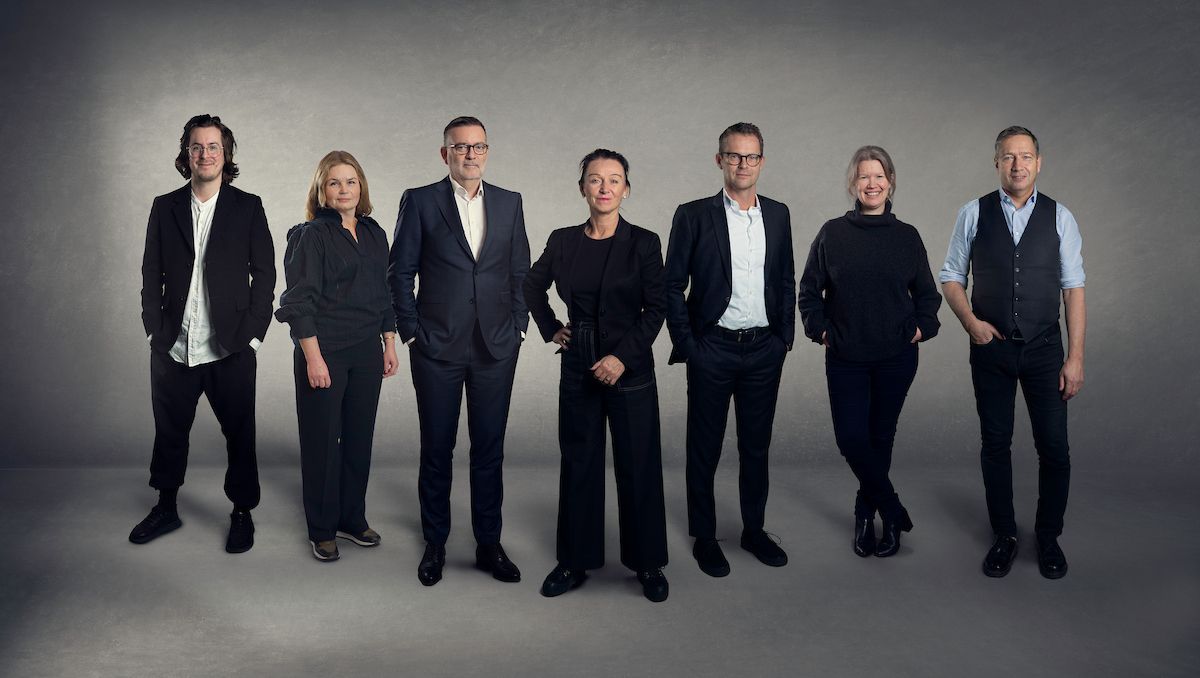 16/12/2020 by Kruse Larsen
We are building a brand new Nordic agency.
Three Nordic communications agencies join forces and create the agency ComNordic. The new company will deliver communication and public affairs across the countries. 
Kruse Larsen establishes the new agency together with the Swedish Reform Society and the Danish Oxymoron.
"We combine the best of three worlds, with insight into each country, a broad Nordic overview and a structure that is easy for clients to relate to, says CEO of Kruse Larsen, Jan-Erik Larsen.
"We have clients that demand services in several of the Nordic countries. We want them to experience the same quality, close follow-up, and in-depth local knowledge everywhere. The already established network with these two agencies has worked very well so far. Still, a joint agency will ensure smoother cooperation, more effortless knowledge transfer, and more comprehensive services for the client, regardless of the type of project, says Larsen.
Kruse Larsen already owns the fast-growing digital agency Pressure together with Reform Society. Pressure is specialized in digital public affairs and positioning in Norway. Both agencies have collaborated with Oxymoron on several different projects.
We do many different things and learn a lot from each other, but we share the same fundamental values. We all have highly competent employees, give honest advice, and have a clear focus on quality and tailoring in our deliveries. ComNordic will be fantastic for the large clients that demand services all over the Nordic region, but also for those who have specific projects they need to solve efficiently across national borders, says Larsen.
Over the past year, Kruse Larsen has focused on sustainability communication. This autumn, the agency also launched a health initiative.
We are experiencing significant growth in both areas, both when it comes to new clients and existing clients who need broader assistance. These are also areas where many of the challenges and solutions are the same between our neighboring countries. Also, all three agencies have extended expertise within these fields. Both health and sustainability will therefore be prioritized areas for ComNordic, says Larsen.
The CEO of Kruse Larsen will be chairman of the new company's board, which will be in all three capitals.
This is an inspiring initiative, which we have been working on for a long time. All three agencies experience the same demands from their clients and see that a joint agency will provide better and more consistent services. ComNordic is a natural step to take together with colleagues and agencies we have learned to know well over time through close collaboration. We know that they deliver quality, says Birgitta Pagot, CEO of the Swedish Reform Society.
She will become board member together with Jan-Erik Larsen and Kresten Schultz Jørgensen from the Danish agency Oxymoron.
- We already have several joint Nordic teams working between the agencies, we have established national campaign agencies together, and we have fellow clients today. We see a large, future common market, says Schultz Jørgensen.
In total, the three agencies behind ComNordic have 110 employees. The new agency has been operational since 1 December.